Chance Campo, a district leader for the cockfighting front group that donated tens of thousands of dollars to Oklahoma lawmakers to decriminalize staged animal fights and associated crimes, arrested and charged by Carter County law enforcement.
Oklahoma City — Carter County prosecutors charged seven men, including a leader of the Oklahoma Gamefowl Commission, with felony offenses related to illegal cockfighting, stemming from a bust of a cockfighting pit in Ratliff City, Oklahoma. Four others face misdemeanor charges for an event dubbed as the "Asian Gaff Championship." According to The Ardmoreite, "deputies broke up the illegal cockfighting event" in June, "confiscating [about 60] fighting roosters and equipment while impounding 20 vehicles and trailers." There were 170 to 180 people present for the cockfight, which occurred in the Fox/Graham area.
Among those charged with a felony offense is Chance Campo, a district leader with the so-called Oklahoma Gamefowl Commission. Carter County District Attorney Melissa Handke charged Mr. Campo with the felony offense of servicing and facilitating a cockfight and also a misdemeanor offense of being a spectator at a cockfight.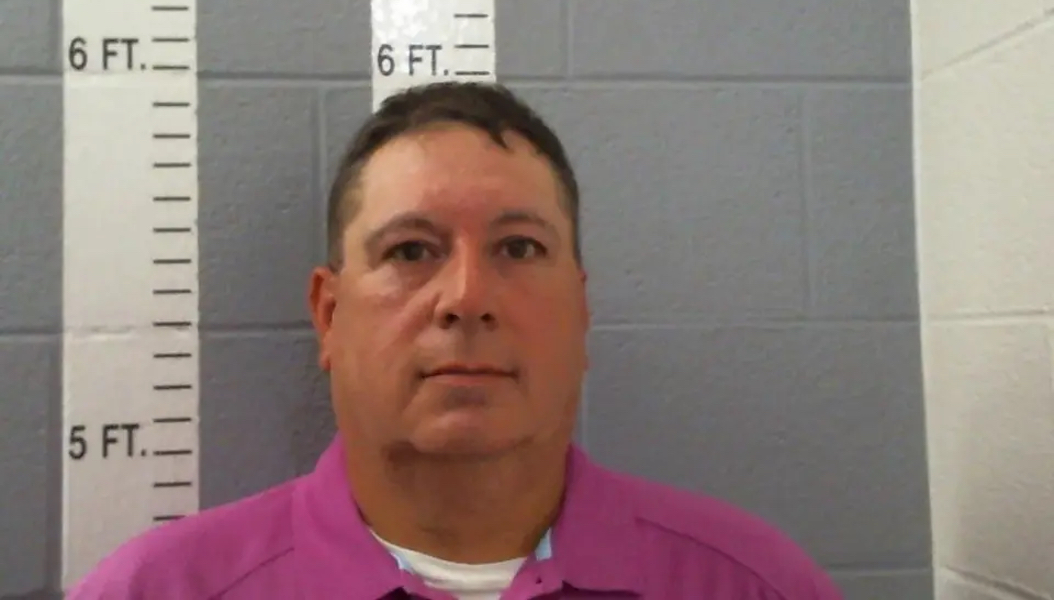 Chance Campo. Credit-Carter County Jail
During the 2023 legislative session, Animal Wellness Action and Showing Animals Respect and Kindness (SHARK) released information detailing that the people behind the Commission led an organized cockfighting network in the state. The animal-welfare groups documented that claim by providing footage of the gamecock farms of the Commission leaders, including videos touting their marketing efforts and participation at cockfighting derbies, as well as evidence of shipments of gamecocks through the U.S. mail, gamecock price lists, and more.
Mr. Campo's arrest only confirms what we've long known: people involved in the Oklahoma Gamefowl Commission are cockfighters and they are intent on gutting a key state anti-cruelty the law so they can avoid legal jeopardy for their felonious activities," said Wayne Pacelle, president of Animal Wellness Action and the Center for a Humane Economy.
"It is not surprising that people involved in criminal conduct want to repeal the laws they are breaking," added Mr. Pacelle. "What is surprising is that any serious-minded state lawmaker would act on their wishes."
The Oklahoma House, after stripping the title of HB 2530, narrowly passed the cockfighters' measure and sent it to the Senate. But neither that bill nor Sen. Lonnie Paxton's SB 1006 ever got a vote in that chamber. House Speaker Charles McCall favored the effort to decriminalize animal cruelty. But because the title had been stripped from HB 2530, the measure would have had to come back to the House for consideration if the Senate had acted on it.
"Cockfighters know they cannot convince lawmakers to legalize staged animal fighting and to overturn a vote of the people," said Steve Hindi, president of SHARK. "They are pretending to be something they are not, and even making George Santos blush with their tall tales."
SHARK has drone footage of three of the cockfighting farms from the president, vice president and sergeant at arms for the Oklahoma Gamefowl Commission. Animal Wellness Action also released two videos of other leaders of the OGC appearing in marketing videos made by a Philippines-based cockfighting network.
According to the District Attorneys Council of Oklahoma, from 2004 to 2022, there were only 29 law enforcement actions resulting in the arrest of individuals involved in cockfighting, an average of 1.75 busts a year for 75 of 77 counties in Oklahoma. There's not been a single arrest in most of the biggest cockfighting counties in the state, including Atoka, Coal, LeFlore, and McCurtain counties.
Prior to Jan. 1, 2023, the Oklahoma Gamefowl Commission donated $41,250 to 34 sitting House members and nine Senators, with the single largest recipient of contributions being Sen. Paxton, R-21 ($2,500). Rep. JJ Humphrey has the companion bill, HB 2530, and received $1,000 from the cockfighters' PAC. A number of lawmakers returned the money to the Commission after learning more about the origins of the group.
"Lawmakers should never take money from illegal cockfighters in the same way they should never take money from dogfighters, the mob, or narco-traffickers wishing to weaken laws that apply to them," said Thomas Pool, DVM, MPH, DACVPM, the senior veterinarian for Animal Wellness Action and a native of Lawton and an OSU veterinary graduate. From 2016 through 2022, Dr. Pool tracked thousands of illegal shipments of fighting birds from Oklahoma cockfighters to Guam, where he served as territorial veterinarian for 17 years and is a retired Army Colonel who ran the U.S. Army's Veterinary Command.
The Center for a Humane Economy released a comprehensive 63-page report on the links between cockfighting and avian influenza and virulent Newcastle Disease. There have been 15 introductions of vND into the United States since 1950, 10 of which occurred via the illegal smuggling of gamecocks across the southern border from Mexico. (Virulent Newcastle disease is endemic in Mexico and all of Latin America.) Just three of those outbreaks cost the federal government more than $1 billion.
Animal Wellness Action is leading an effort to strengthen the federal law against animal fighting, partly as a reaction to the lawlessness documented in Oklahoma. The Fighting Inhumane Gambling and High-Risk Trafficking (FIGHT) Act would enhance the enforcement opportunities by banning simulcasting and gambling of animal fighting ventures; halting the shipment of mature roosters (chickens only) shipped through the U.S. mail (it is already illegal to ship dogs through the mail); creating a citizen suit provision, after proper notice to federal authorities, to allow private right of action against illegal animal fighters; and enhancing forfeiture provisions to include real property for animal fighting crimes.
U.S. Sens. Cory Booker, D-N.J., and John Kennedy, R-La., are the lead authors of S. 1529, and by U.S. Reps. Don Bacon, R-Neb., and Andrea Salinas, D-Ore., are the authors of H.R. 2742.
Center for a Humane Economy is a Washington, D.C.-based 501(c)(3) whose mission is to help animals by helping forge a more humane economic order. The first organization of its kind in the animal protection movement, the Center encourages businesses to honor their social responsibilities in a culture where consumers, investors, and other key stakeholders abhor cruelty and the degradation of the environment and embrace innovation as a means of eliminating both. The Center believes helping animals helps us all. Twitter: @TheHumaneCenter
Animal Wellness Action is a Washington, D.C.-based 501(c)(4) whose mission is to help animals by promoting laws and regulations at federal, state and local levels that forbid cruelty to all animals. The group also works to enforce existing anti-cruelty and wildlife protection laws. Animal Wellness Action believes helping animals helps us all. Twitter: @AWAction_News
SHARK is a non-profit organization with supporters around the U.S. and beyond. SHARK receives no government funding and completely relies on donations and grants to work on issues ranging in scope from local to worldwide. With a small core of volunteers, and a staff of five, SHARK battles tirelessly against rodeos, bullfighting, pigeon shoots, turkey shoots, canned hunts and more. President Steve Hindi has an open invitation to debate "the opposition." Because of his domination of past debates with animal abusers, however, it has been years since the opposition has taken him on.