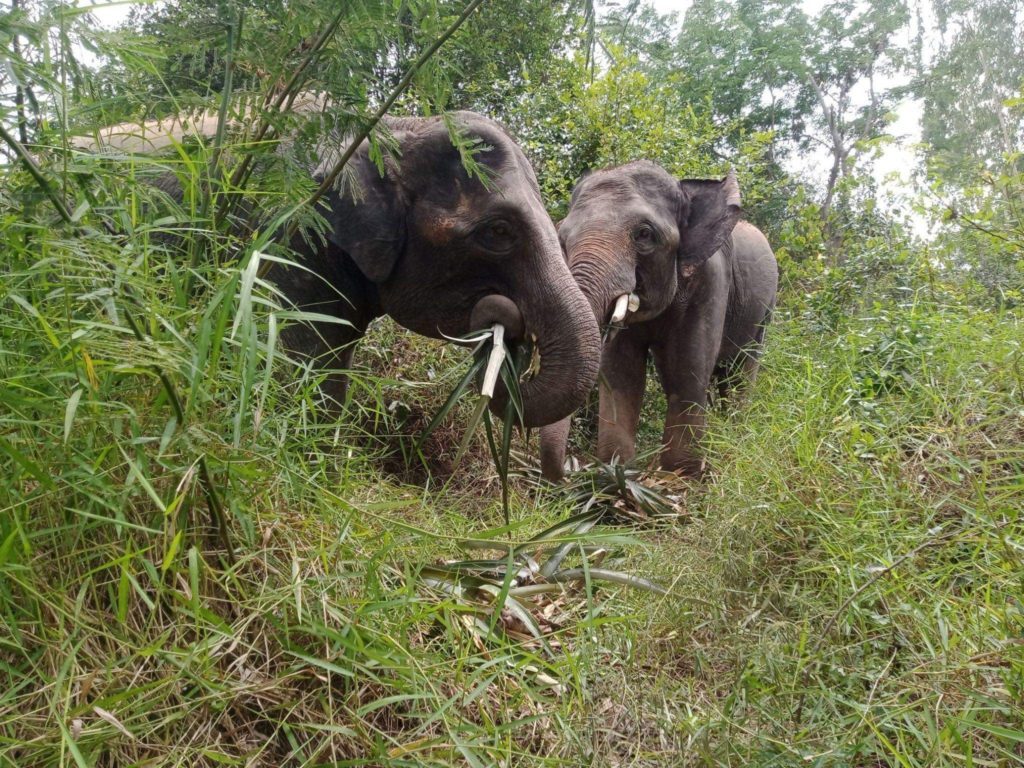 Breaking News: Elephant Update from Thailand
The Center's support is enabling the feeding of starving elephants
In what has been a sorrowful story since we learned their fate, there's promising news on what your support is delivering to desperate captive elephants in Thailand.  Save Elephant Foundation, our partner in Thailand, is reporting to us that money the Center for a Humane Economy has wired to the organization is making a difference for elephants.
There are now more 1000 elephants across 104 camps benefiting the food bank program that's been established, and the food is getting to them. More elephant camps are expected to sign up in the coming days and weeks.
Elephant Nature Park has established hubs in five locations across the country, and their team reports to us that they can use more dollars to feed more elephants to get the beleaguered animals through this terrible crisis.
Weeks ago, we reported that the shutdown in tourism to Thailand has meant that working elephants are starving because the owners of elephant camps don't have enough money to feed them.  Thailand has more captive, working elephants than any other nation — at least 3,500.
What's more, so many of the elephants chained, attached to poles or trees, and they can barely move.  The frustration and misery these social animals are enduring is hard to fathom.  What's more, the tethering makes them vulnerable.  Several elephants died when a storm cause trees to fall on them.
In the long run, we want to see the elephants transitioned from arduous work and deplorable living condition and placed in sanctuaries that can offer tourists an experience that does not cause harm to the elephants. Promoting a more humane-minded business, where the elephants are not conscripted into back-breaking labor or subjected to barbaric training techniques to prepare them for this work, is at the core of what the Center for a Humane Economy does.
But for now, these endangered elephants need food. And the Center is making gifts to Save Elephant Foundation to fill their feed trucks. And that's all thanks to our supporters.
"It's early in the life of this program and it's amazing to see what an impact our first donation to Save Elephant Foundation has achieved," said Jennifer McCausland, director of elephant protection for the Center for a Humane Economy. "Your donations have reached 1000 elephants and there are at least 2,000 more animals who may have very limited access to food."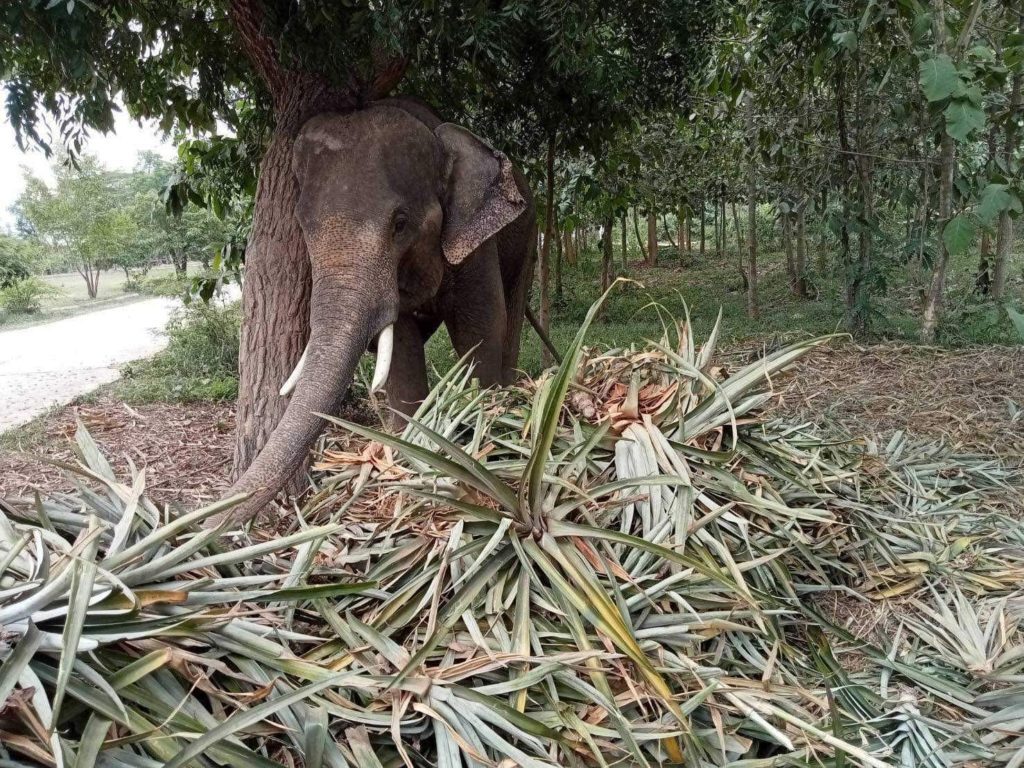 We knew that when we stepped forward to help, we'd have to show staying power.  This crisis would not suddenly end.  But our first step was to get food and water to the elephants.  The second step is the transform this industry and make it better. 
"Word is out," according to Ry Emerson of Save Elephant Foundation in Thailand, "that we can help, that we have some food. Desperate calls are coming in from elephant owners from all over Thailand."
"This latest report from the ground is encouraging and it just means we have to do even more to support the elephants and get food into their empty stomachs," added McCausland.
We'll provide continuing updates.