We are working to stop greyhound racing, given that dogs are injured or die at the few tracks where this spectator sport continues in the United States.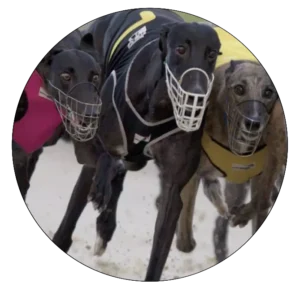 The animals at these tracks typically endure confinement for 20-23 hours a day, and trainers are known to administer performance-enhancers and other drugs to them.  On the track and in competition, they sustain a wide range of injuries.
Florida voters took matters into their own hands and passed a constitutional amendment to shutter 12 of the nation's 18 tracks by passing a ballot measure 69% to 31% in 2018. That measure took full effect in January 2020. After the Florida ballot measures, tracks were shuttered in Alabama, Arkansas, Iowa, and Texas.
Greyhound racing has been in a death spiral for years. Twenty years ago, there were 60 tracks in the U.S; now there are just two, and they are owned by a company, Delaware North, that wishes to get out of the business. Greyhound racing has endured this long only because state governments have been subsidizing the industry. In a free market, without subsidies, all greyhound racing would have faded away years ago.
The Greyhound Protection Act is a federal bill to phase out greyhound racing. The measure, which amends the Animal Welfare Act, also outlaws remote gambling on dog races and prevents greyhounds from being put into interstate or international commerce for the purpose of greyhound racing.
Read More About Our Campaign
Tell your legislators
to co-sponsor the Greyhound Protection Act banning commercial greyhound racing