We are working to stop greyhound racing where dogs are injured or die at the few tracks where this spectator sport continues.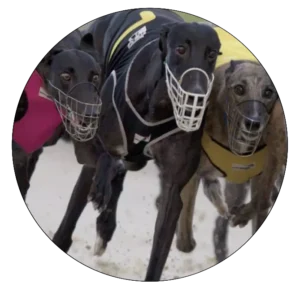 Greyhounds get injured or die at the tracks they continue to streak around the few ovals where this spectator sport continues. The animals at these tracks typically endure confinement for 20-23 hours a day, and trainers are known to administer performance-enhancers and other drugs to them.
Florida voters took matters into their own hands and passed a constitutional amendment to shutter 12 of the nation's 18 tracks by 2020. Delaware North, a privately held entertainment company, that owns Southland Track in Arkansas is phasing out the dog track by 2022.
Greyhound racing has been in a death spiral for years. Twenty years ago, there were 60 tracks in the U.S.; by 2020, there will be no more than six. State governments should not be subsidizing or requiring racing, and no private business should be involved with this kind of inhumane enterprise.
Read More About Our Campaign
Tell your legislators
to support the Greyhound Protection Act banning wagering on live racing and banning simulcasting of racing from foreign countries