Animal Wellness Groups Applaud Decisive Push by U.S. House Members
WASHINGTON, D.C. – Today, Animal Wellness Action, the Animal Wellness Foundation, and the Center for a Humane Economy applauded U.S. Reps. Dina Titus, D-Nev., and Steve Cohen, D-Tenn., for their leadership and U.S. House Members Eleanor Holmes Norton, D-D.C., Ted Lieu, D-Calif., Albio Sires, D-N.J., Peter DeFazio, D-Oregon, and Salud Carbajal, D-Calif., who joined Titus and Cohen in sending a letter to the U.S. House Natural Resources Committee requesting an oversight hearing of the Bureau of Land Management's (BLM) Wild Horse and Burro Program.
"We applaud Reps. Dina Titus and Steve Cohen for their continued leadership, and each of the Members who joined in supporting the effort to hold the federal Bureau of Land Management accountable for their gross mismanagement of our iconic American wild horses and burros," said Marty Irby, executive director at Animal Wellness Action. "It's time for a comprehensive legislative overhaul of the 1971 law and Congressional hearings that will help keep rogue operators at the BLM in check."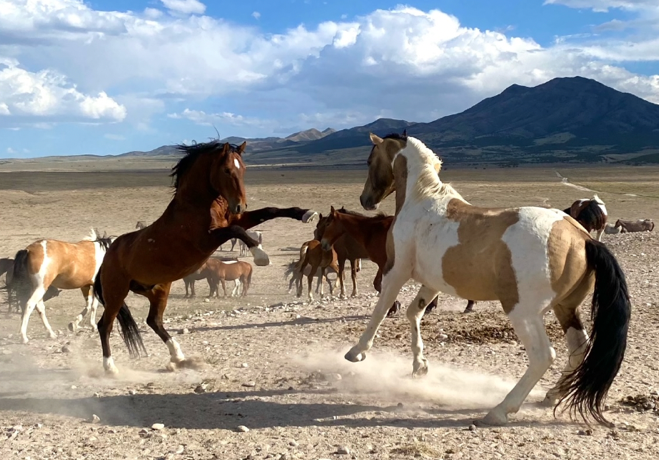 "With rampant disease and deaths in BLM holding facilities and the agency heedless of public outrage at its historic assault on our beloved wild horses and burros, congressional oversight is badly needed and long overdue," said Scott Beckstead, director of campaigns at the Center for a Humane Economy. "We are grateful to these Members of Congress for calling for a hearing to force this rogue agency to answer for its cruelty, its corrupt ties to the powerful and wealthy livestock industry, and its arrogant disregard for American taxpayers' opinions and demands for accountability."
"In our efforts to bring children into this conversation, we are deeply grateful to these Members of Congress for standing up on behalf of our wild world, along with meeting with us and fourteen-year-old advocate Josselyn Wolf in Washington D.C. to discuss change," said Ashley Avis, director of Disney's Black Beauty film, and founder of the Wild Beauty Foundation. "The next generation deserves to see wild horses on our public lands – not lose these creatures to a senseless tragedy that could have been avoided, had the federal agency simply followed basic equine veterinary practices."
"After reviewing assessments of the off-range facilities evaluated this year, we are concerned about documented trends of inadequate biosecurity controls, understaffing, lack of record keeping, limited access to hay and water, and issues related to pen maintenance," wrote the Members. "With the BLM planning to roundup at least 22,000 wild horses and burros, under the guise of reaching Appropriate Management Levels that are determined through unclear means and adding to the nearly 60,000 currently confined in BLM facilities, we believe an oversight hearing of the Wild Horse and Burro Program is merited to protect the well-being of captured horses and to ensure that the BLM is focusing its efforts on humane on-range management."
Background:
Reps. Titus and Cohen both have a long history of fighting for the protection of wild horses and burros on federal lands in Congress. In 2020, Cohen, and Titus led an $11 million funding amendment conceived by Animal Wellness Action that passed the House a voice vote, and ultimately led to the inclusion of federal funding for the use of immunocontraceptive vaccines in the FY22 federal spending package.
In February of this year, Titus introduced the Wild Horse and Burro Protection Act, H.R. 6635, which would protect the welfare of wild horses and burros and provide significant savings to taxpayers by ending the use of helicopters in BLM wild horse and burro gather operations. The measure is cosponsored by Reps. Mark Pocan, D-Wis., Brad Sherman, D-Calif., Diana DeGette, R-Colo., Deborah Ross, D-N.C., Joe Neguse, D-Colo., Madeleine Dean, D-Pa., James Himes, D-Conn., and Cohen.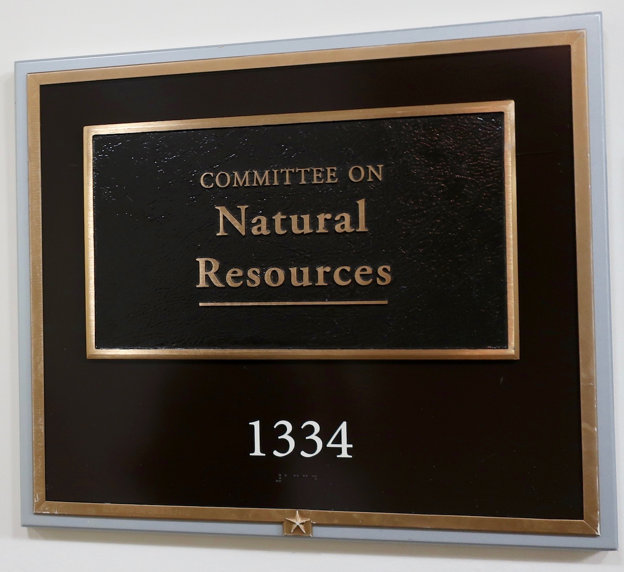 In addition, the Veterans for Mustangs Act, H.R. 7631, led by Rep. Lisa McClain, R-Mich., was introduced in April of this year and is cosponsored by Reps. Brian Fitzpatrick, R-Pa., Maria Salazar, R-Fla., and Buddy Carter, R-Ga. That measure would authorize a pilot program to enlist American veterans to be properly trained and assist the federal government in administering fertility control to wild equines where necessary and appropriate.