Organization Encourages Cooperation with Federal Law Enforcement, While Also Noting New Legislation to Crack Down on Animal Fighting to be Introduced in Congress Today
Washington, D.C. — Today, Animal Wellness Action offered plaudits to the Marlboro County Sheriff's Office for investigating illegal cockfighting ventures and making arrests in a case within its jurisdiction. Given the complexities in the case, along with the strong penalty provisions in the federal animal fighting statute, Animal Wellness Action supports the instinct of the Marlboro County Sheriff to seek a joint investigation and prosecution with federal authorities.  It is not uncommon for state and federal authorities to collaborate on animal fighting cases.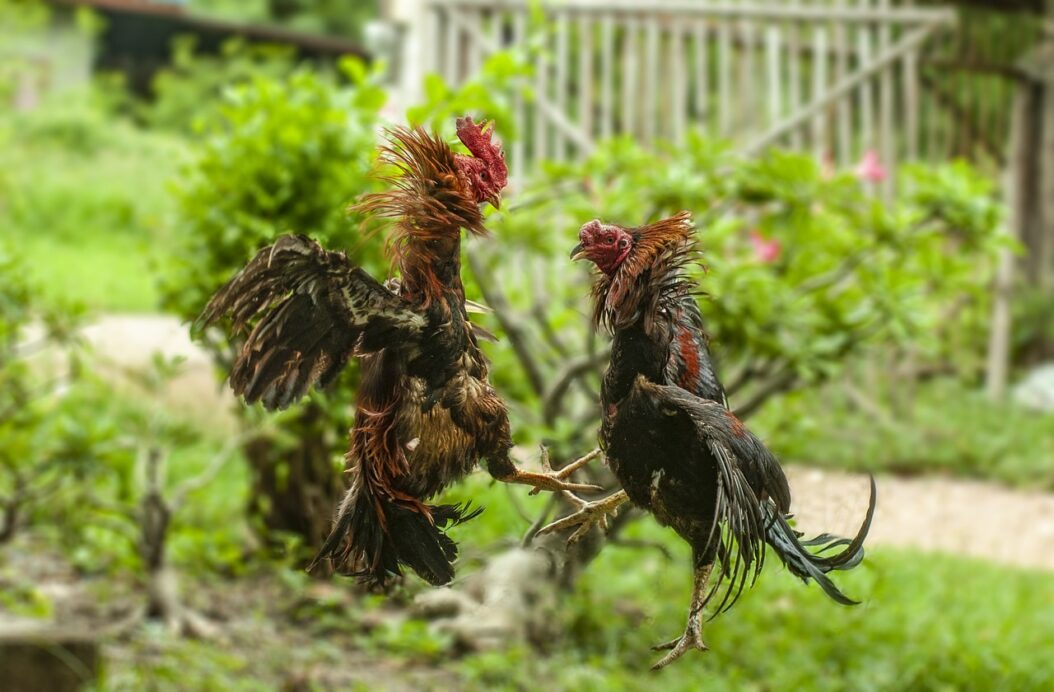 In the Marlboro County case, four men are now behind bars after law enforcement acted on complaints about illegal animal fighting and other crimes, including drug sales and cockfighting at a property in the area of Griggs Circle. Deputies armed with a search warrant uncovered "13 dead, mutilated roosters, guns, and drugs," according to news reports.
Animal Wellness Action offered expert support to the county as the case moves forward.
The nonprofit also announced the introduction of national anti-animal fighting legislation in Congress to allow for even more robust enforcement of animal-fighting crimes. South Carolina's U.S. Representative Nancy Mace, R-1st District, is one of the co-leads on the Fighting Inhumane Gambling and High-Risk Trafficking (FIGHT) Act. Mace is joined by Reps. Don Bacon, R-Neb., and Rep. Andrea Salinas, D-Oregon, and more than a dozen other lawmakers in introducing the hard-hitting anti-crime legislation. Mace is a leading authority in the Congress on animal welfare issues.
Wayne Pacelle, president of Animal Wellness Action, issued the following statement:
"Cockfighting wreaks of barbarism and backwardness. Besides the cruelty of pitting animals with knives strapped to their legs in a battle to the death, cockfighting is bound together with illegal gambling, narcotics trafficking, money laundering, and other crimes. We applaud Marlboro County deputies for treating these crimes with the seriousness they deserve.
The investigation is ongoing and anyone with information is asked to contact Antonio Alford, at 843-479-5605.
Resources: Backgrounder on the FIGHT Act. A 62-page report on cockfighting and avian diseases documents the threats to agriculture and other bird owners. A legislative history of animal fighting is available here. And read about the federal courts upholding all provisions of the animal-fighting law as constitutional, including important cases made in South Carolina, with a summary here.
The federal law against animal fighting is strong. Under Section 26 of the Animal Welfare Act, 7 U.S.C. 2156, it is a crime to:
Knowingly sponsor or exhibit in an animal fighting venture;
Knowingly attend an animal fighting venture, or knowingly causing an individual who has not attained the age of 16 to attend an animal fighting venture;
Knowingly buy, sell, possess, train, transport, deliver, or receive any animal for purposes of having the animal participate in an animal fighting venture;
Knowingly use the mail service of the U.S. Postal Service, or any "written, wire, radio televisions or other form of communications in, or using a facility of, interstate commerce," to advertise an animal for use in an animal fighting venture, or to advertise a knife, gaff, or other sharp instrument designed to be attached to the leg of a bird for us in an animal fighting venture, or to promote or in any other manner further an animal fighting venture except as performed outside the U.S.;
Knowingly sell, buy, transport, or deliver in interstate or foreign commerce "a knife, a gaff, or any other sharp instrument" designed or intended to be attached to the leg of a bird for us in an animal fighting venture.
Penalties for each violation of any one of these provisions allows for a maximum of five years in prison and a $250,000 fine for perpetrators, except for misdemeanor penalties for an adult attending an animal fighting venture.