Director of State Affairs named one of 'the most powerful people in Pennsylvania.'
Harrisburg, PA – Animal Wellness Action is pleased to announce that its Director of State Affairs, Natalie Ahwesh, was named one of "the most powerful people in Pennsylvania" at an April 25 award ceremony held by City & State PA — a premier multimedia news organization dedicated to covering Pennsylvania and New York's local and state politics and policy scene.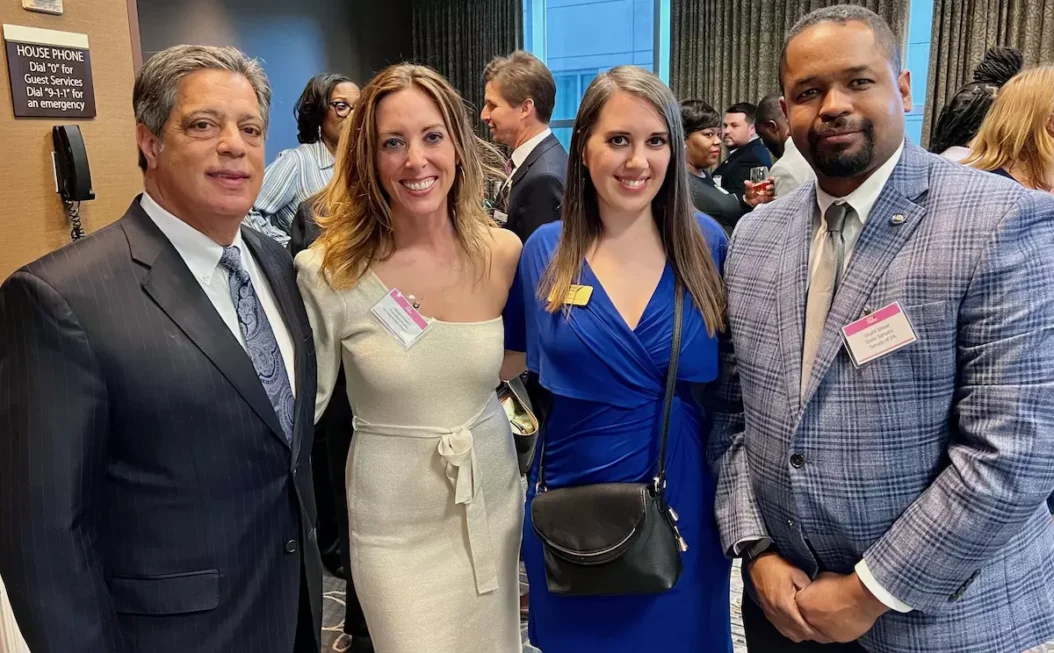 Ahwesh was also a featured speaker at this annual event, titled 2023 Pennsylvania Power 100, which celebrates City & State PA's published, must-read list of the Keystone state's most influential elected officials, labor unions, advocacy groups, political consultants, lobbyists, media personalities, and business leaders.
Animal Wellness Action President Wayne Pacelle issued this statement about this momentous achievement:
"Natalie is a powerhouse advocate, and I am immensely proud that her home state would honor her for her tireless work for animals. I want to thank City & State for adding Natalie to its list of the 100 most influential people in Pennsylvania. It is well deserved."
City & State chose Ahwesh for her advocacy on behalf of animals in the state. She has worked to successfully pass 18 laws in the Pittsburgh region, including bills to ban the circus, restrict sales of puppy mill dogs, and limit ownership of dangerous reptiles. 
Ahwesh came to work at Animal Wellness Action and the Center for a Humane Economy in 2022 and has helped pass federal laws including the FDA Modernization Act 2.0, which eliminates the federal mandate to test new drugs on animals.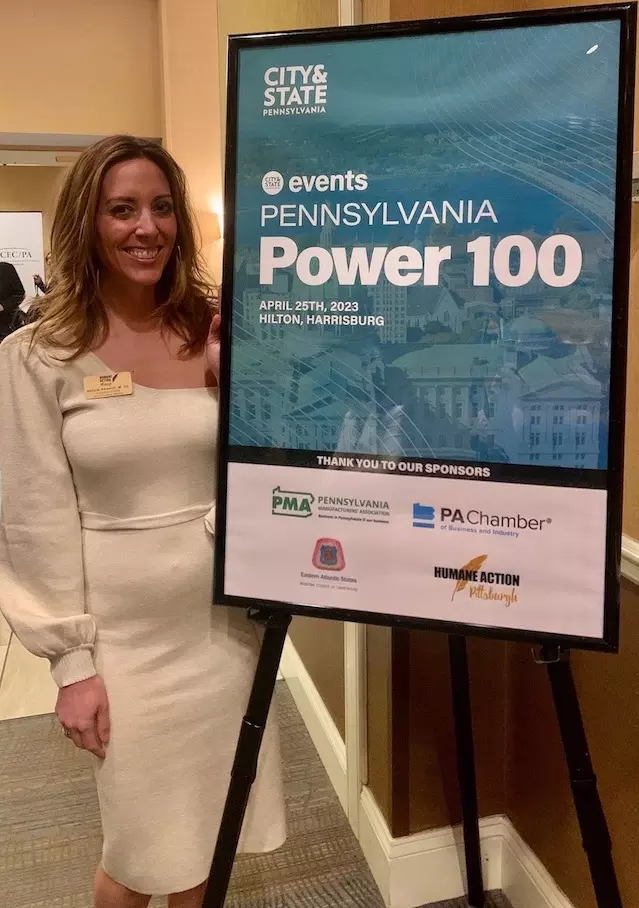 Ahwesh had this to say about the state recognition:
"I'm honored to receive this award from City & State. Amplifying the needs of animals in Pennsylvania is a top priority for me, and I'm grateful City & State is allowing me the opportunity to share our humane vision with other Pennsylvania leaders."
Ahwesh hopes to assist in Pennsylvania legislation that will allow for companion animals to be included in domestic violence Protection From Abuse orders, bring an end to live pigeon shoots, for which Pennsylvania is the only state in the country to still hold these cruel contests legally and openly, and to ensure law enforcement officers across the Commonwealth are trained on handling animal welfare cases, among other priorities.
Additional speakers at the event in Harrisburg include Senior Vice President & Chief Impact Officer, WITF Public Media Blake Lynch, Senate President Pro Tempore Kim Ward, Democratic Speaker of the House Joanna McClinton, State House Republican Leader Bryan Cutler, and Sen. Sharif Street.