Washington, D.C.  — Today, Animal Wellness Action and the Center for a Humane Economy issued a statement on news that a San Bernardino man was convicted as charged with four misdemeanor counts related to cockfighting and animal cruelty.
Pedro Vasquez, 66, was in possession of 400 roosters with the majority for cockfighting. The animals were in poor health without adequate food, water or shelter and had telltale signs of being groomed for the fighting ring with their wattles, combs and earlobes removed and their spurs cut. Several had injuries and two died of heat stroke, according to a detailed press release by the San Bernardino District Attorney's office.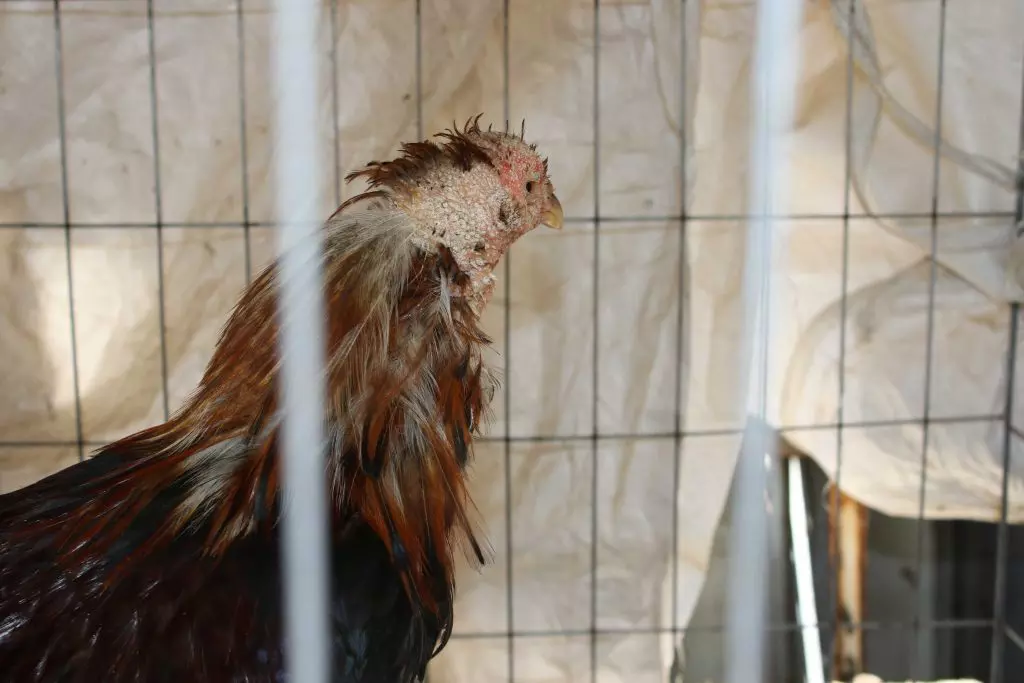 Wayne Pacelle, president of Animal Wellness Action, issued the following statement:
"This verdict disables a cockfighter from putting living creatures in a setting where they'd be hacked to death in a fighting pit. Cockfighting is not only barbaric, but also bound up with illegal gambling, narcotics trafficking, and other criminal activities. Cockfighters need to understand that when they decide to violate our anti-cruelty laws, there can be life-changing consequences."
Eric Sakach, an animal-fighting consultant with Animal Wellness Action and the Center for a Humane Economy, and a national court-certified expert on animal fighting, also weighed in on the enforcement action and trial outcome:
"San Bernardino County did a great job securing evidence to show that this backyard breeder is clearly a cockfighter who doesn't care about the health and welfare of his birds or his community."
Both the U.S. House of Representatives and U.S. Senate have issued the Fighting Inhumane Gambling and High-Risk Trafficking (FIGHT) Act, and the authors hope to include the provision as an amendment to the Farm bill. Both pieces of legislation were driven by concerns for the barbarism of animal fighting, other criminal behavior comingled with it, and disease threats to poultry posed by transporting fighting roosters.
The FIGHT Act, amending Section 26 of the Animal Welfare Act, would enhance the enforcement opportunities by banning simulcasting and gambling of animal fighting ventures; halting the shipment of mature roosters (chickens only) shipped through the U.S. mail (it is already illegal to ship dogs through the mail); creating a citizen suit provision, after proper notice to federal authorities, to allow private right of action against illegal animal fighters; and enhancing forfeiture provisions to include real property for animal fighting crimes.