Republican and Democrat Senators Introduce Bill to End Wasteful Milk Mandate in Public Schools and Give Kids a Healthy Choice
Legislation Championed by Sens. Fetterman, Kennedy, Booker and Wicker
Washington, D.C. – Animal Wellness Action, the Center for a Humane Economy, and Switch4Good lauded U.S. Sens. John Fetterman, D-Pa., John Kennedy, R-La., Cory Booker, D-N.J., and Roger Wicker, R-Miss., for introducing the ADD SOY Act today to give kids a nutritionally equivalent, plant-based milk option to cow's milk in the National School Lunch Program (NSLP).
The new Senate bill number is S. 2943. Reps. Troy Carter, D-La., and Nancy Mace, R-S.C., introduced the ADD SOY Act in the U.S. House of Representatives as H.R. 1619 some weeks ago because perhaps half of the 30 million kids participating in the NSLP are lactose intolerant.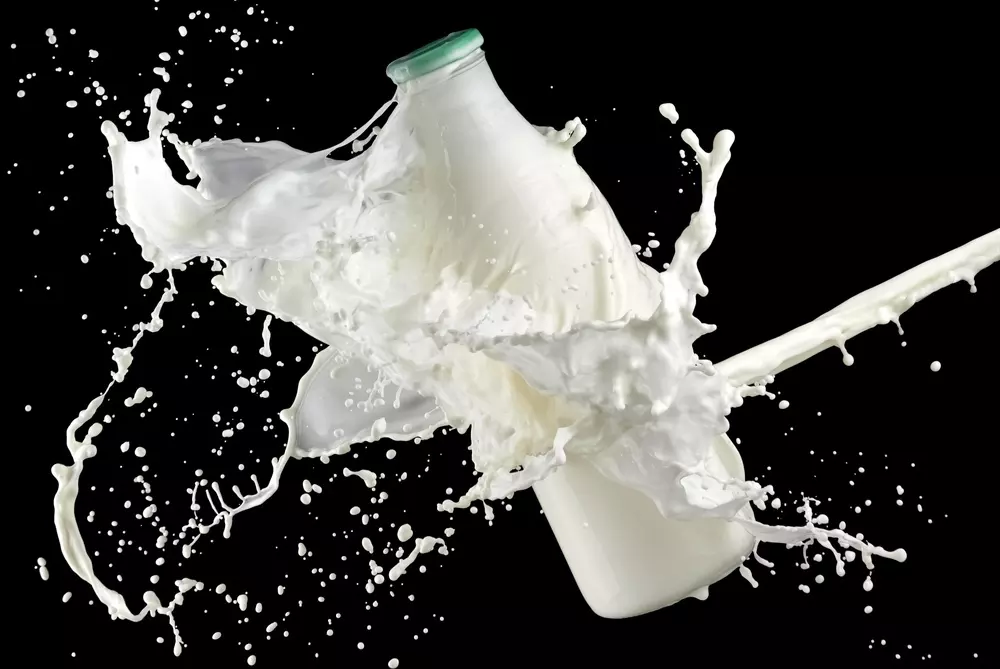 The Addressing Digestive Distress in Stomachs of Our Youth (ADD SOY) Act requires public schools to offer a nutritionally equivalent soy milk option to kids participating in the NSLP and allows for the USDA to reimburse schools for those purchases, just as it does for cow's milk. The Soy Nutrition Institute Global "advocates for the removal of this specific requirement (only serving cow's milk) to ensure the foods and beverages in school meals serve all children."
The legislation has also been endorsed by a wide variety of organizations, including the National Urban League, the National Action Network, and other civil rights, nutrition, government waste, and animal welfare groups. There are 550,000 soybean farmers in the United States who tout soybeans as health-promoting. 
"The federal government is overreaching by subsidizing and promoting milk beyond its natural appeal to consumers," said Wayne Pacelle, president of Animal Wellness Action. "Many kids get sick from consuming cow's milk and millions of others throw it away. Neither outcome is good for them or for our country."
Under law, the USDA now provides a reimbursement of $1 billion for cow's milk to public schools across the country, placing a carton of milk on every tray. This "milk mandate" denies millions of kids who are lactose intolerant a nutritious beverage option. According to the USDA's findings, 29 percent of the cartons of milk served in our schools are thrown in the garbage unopened, sending at least $300 million in tax dollars into the trash. Another study found that kids discard 45 million gallons of milk each year.
Based on documented rates of lactose intolerance among different ethnic groups, perhaps 17 million of the 30 million kids may have some degree of lactose intolerance, with especially high rates among people who are Black, brown, Asian American and Indigenous. In fact, the National Institutes of Health reports the majority of all people have a reduced ability to digest lactose after infancy, and lactose intolerance "is also very common in people of West African, Arab, Jewish, Greek and Italian descent."
"The majority of children of color are lactose intolerant, and yet our school lunch program makes it difficult to access nutritious, non-dairy beverages," said Sen. Booker, one of the quartet of bipartisan leaders of the bill. "We must ensure that all children have access to nutrient-rich drink options that do not make them sick. This bipartisan and bicameral legislation will bring greater equity to the lunchroom, by giving students the option to choose a nutritious milk substitute that meets their dietary needs."
"We need to be doing whatever it takes to make sure our kids are fed, including eliminating red tape in our nutrition-assistance programs to expand students' access to more options. It is totally unacceptable that there are 30 million food insecure children in our country while a lack of milk alternatives creates $300 million of food waste a year," said Senator Fetterman. "This bipartisan bill will create more equitable nutrition options to keep our kids happy and healthy."
"We are grateful Sens. Kennedy, Wicker, Booker and Fetterman understand the urgent need to give kids an equitable beverage choice in schools that doesn't make them sick," said Dotsie Bausch, president of Switch4Good and an Olympic Silver Medalist in cycling (London 2012). "By offering a nutritionally equivalent option, we can trust our nation's children will be nourished and feel full while decreasing the exorbitant food waste that is linked to cow's milk being forced on them." 
In 2020, U.S. Dietary Guidelines recognized fortified soy milk as a nutritional equivalent to dairy cow milk. But nutritional equivalency and cafeteria availability are not the same thing, and schools have failed to make soy milk readily available. Under the ADD SOY Act, the USDA would reimburse schools for purchasing soy milk, just as it does for cow's milk. 
The Women Infants and Children's Program (WIC) provides non-dairy options for recipients of this nutrition-assistance program, but the NSLP does not, and that's an unacceptable inconsistency in our federal nutrition-assistance programs, according to backers of H.R. 1619.
You can see a brief floor speech from Rep. Carter here after he introduced H.R. 1619 with Rep. Mace.
Center for a Humane Economy is a Washington, D.C.-based 501(c)(3) whose mission is to help animals by helping forge a more humane economic order. The first organization of its kind in the animal protection movement, the Center encourages businesses to honor their social responsibilities in a culture where consumers, investors, and other key stakeholders abhor cruelty and the degradation of the environment and embrace innovation as a means of eliminating both. The Center believes helping animals helps us all. Twitter: @TheHumaneCenter
Animal Wellness Action is a Washington, D.C.-based 501(c)(4) whose mission is to help animals by promoting laws and regulations at federal, state and local levels that forbid cruelty to all animals. The group also works to enforce existing anti-cruelty and wildlife protection laws. Animal Wellness Action believes helping animals helps us all. Twitter: @AWAction_News
Switch4Good is an evidence-based nonprofit organization advocating for a dairy-free world and dismantling the disinformation Big Dairy feeds the public, for the sake of human health, food justice, and the future of our planet. Its coalition of health experts, athletes, social justice warriors, enlightened policymakers, and progressive corporations promotes ethical lifestyles and widespread behavioral change related to how we eat.