House Appropriations Committee includes language to defund USDA inspections of horse slaughter plants, in step with Americans' values about protecting equines
WASHINGTON, D.C. – Today, Animal Wellness Action applauded lawmakers in Congress for approving provisions in the annual federal agriculture and FDA appropriations bill to prohibit USDA inspections for horse slaughter. The action aligns with the overwhelming public opposition to the slaughter of American equines for human consumption. While the horse slaughter ban had bipartisan support, the larger bill passed on a completely partisan vote of 34 – 27.
Without USDA inspections, the commercial slaughter of horses and the sale of their meat in the U.S. is unlawful. With just one or two exceptions, this provision has been annually included in the final agriculture spending bill since Fiscal Year 2007, barring any new horse slaughter plants from opening.
"It's very important that the Congress continues to ban the slaughter of American horses on U.S. soil," said Wayne Pacelle, president of Animal Wellness Action and the Center for a Humane Economy. "Now the full Congress must turn to a broader and more durable authorizing bill to ban any slaughter of American horses for human consumption, and that includes live exports of horses to Mexico and Canada. If it's wrong to slaughter American horses in Montana or Alabama, it's also wrong to slaughter them in Canada or Mexico."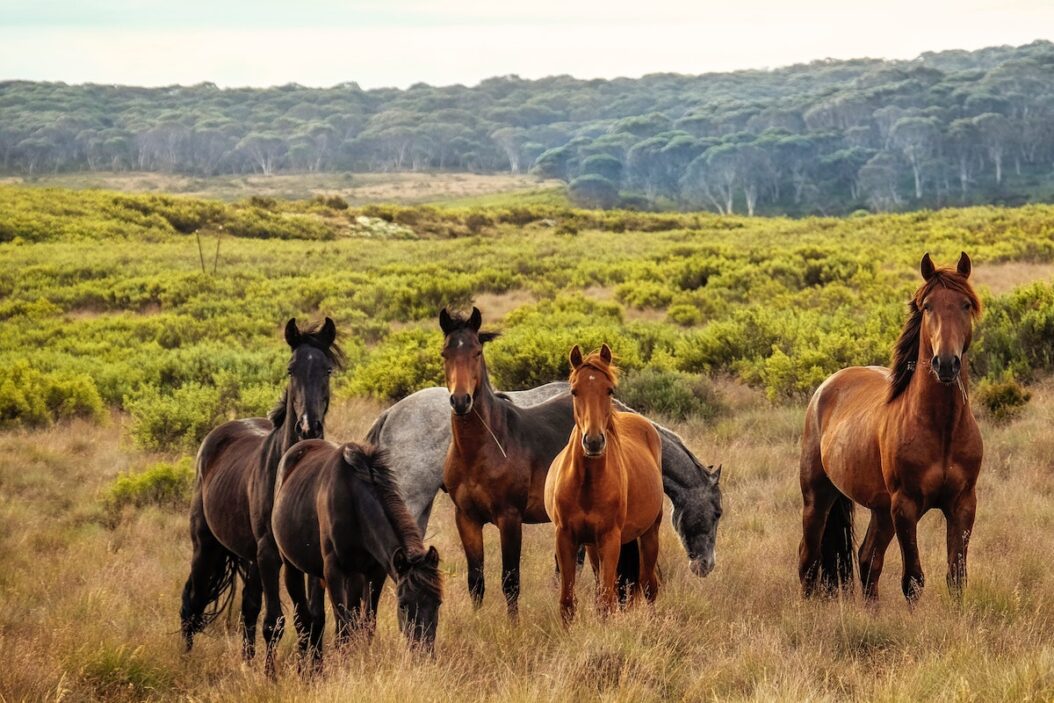 "The defund provision in the agriculture and FDA spending bill amounts to an important victory for horses, as Congress continues to prohibit horse slaughter inspections, thus ensuring the cruel and predatory horse-slaughter industry will not regain a foothold in the U.S.," said Scott Beckstead, equine welfare specialist and director of campaigns for Animal Wellness Action and Center for a Humane Economy.
Beckstead said the next step is to protect American equines from foreign slaughter by including an amendment to the Dog and Cat Meat Trade Prohibition Act that includes equines as a provision in the 2023 Farm Bill, and thus end the export of horses and other equines to foreign countries for slaughter.
"To complete the task of protecting American equines from the bloody horror of foreign meat plants, we urge Congress to pass the Save America's Forgotten Equines (SAFE) Act, H.R. 3475, as an amendment to the 2023 Farm Bill to stop the export of these cherished animals to foreign countries to be killed and butchered for consumption in foreign countries, including hostile adversaries like China and Russia," Beckstead said.
The Fiscal Year 2024 Agriculture and FDA spending bill also includes more than $3 million in funding for enforcement of the Horse Protection Act to address the scourge of horse soring. The Committee report accompanying the bill also exhorts federal law enforcement agencies to enforce our laws against cockfighting and dogfighting, noting that the "Committee is concerned about illegal animal fighting activity that subjects animals to cruel conditions and has the potential to spread illnesses such as virulent Newcastle disease and avian flu. The Committee urges USDA's Office of Inspector General "to increase its efforts to combat this illegal activity and to investigate animal fighting as soon as there is any evidence of such illegal activity."